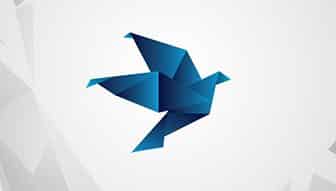 DO I NEED A WRISTBAND TO ATTEND THE GAMES?
Yes, you will need a wristband to attend the Games.
A General Admission wristband will provide access to the Masters and Teenage competitions (July 21-23), as well as the Team and Individual events in the Soccer Stadium (July 22, 24-26).
A Tennis wristband will provide complete access for that day, including all of the Team and Individual events in the Soccer Stadium in the morning as well as the Individual events in the Tennis Stadium that night.
ARE THE GAMES SOLD OUT?
No, the Games are not sold out.
General Admission wristbands are available.
WHEN WILL MY WRISTBAND ARRIVE?
Wristbands will be mailed out in late June to spectators who live in the United States. (If mail delivery was specified at the time of purchase. All other wristbands will be held at the StubHub Center Box Office.)
Spectators who reside outside of the U.S. will have their wristbands held at the StubHub Center Box Office.
HOW DO I RESERVE MY SEAT IN THE TENNIS STADIUM?
In order to reserve a seat, you will need to visit the Seating Info Tent located in Vendor Village Friday-Sunday, 8-11:30 a.m. On Friday, the reservations will be made only for Tennis Friday pass holders. (On Saturday, Saturday Tennis reservations will be made, etc.) Only one seat may be reserved per person; bring your family or friends if you wish to sit together.
You will receive a ticket noting your seat row and number, which will be valid for that night only. Wear your Tennis wristband in order to access the Tennis Stadium, and then show your ticket to the usher in order to access your seat.
***Affiliates who purchased tickets in the pre-sale will have their seats in the Tennis Stadium assigned to them. Each affiliate's group will be kept together in sought-after inner-bowl seats.***
WHAT HAPPENS IF I LOSE MY WRISTBAND OR I PUT IT ON TOO TIGHT?
The wristbands you have purchased are unique to your order and are the only ones that exist. We cannot print additional wristbands so do not lose them or put them on too tightly. No refunds will be given for lost or mishandled wristbands.
WHAT TYPE OF WRISTBAND IS VALID FOR THE MASTERS AND TEENAGE EVENTS?
General admission (6-day $50, 1-day $25).
I BOUGHT A 3-DAY TENNIS PACKAGE, WHAT DOES THAT MEAN?
It means you have access to every aspect of the Games, including all Masters, Teenage, Team and Individual events.
The General Admission wristband gets you access to the Teenage and Masters events earlier in the week, as well as the Team and Individual events in the Soccer Stadium.
The three Tennis wristbands get you access to the Tennis Stadium. Wear the red Friday Tennis wristband to get access on Friday, the white Saturday Tennis wristband to get access on Saturday and the blue Sunday Tennis wristband to get access on Sunday.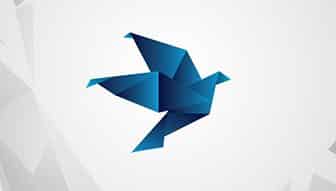 15.1 | February 26 | Froning vs. Fraser | Reebok CrossFit ONE | Canton, Massachusetts
15.2 | March 5 | Letendre vs. Bridgers | CrossFit Jääkarhu | Austin, Texas
15.3 | March 12 | Foucher vs. Brooks | CrossFit Chicago | Chicago, Illinois
15.4 | March 19 | Bridges vs. Panchik | CrossFit X-Factor | Portland, Oregon
15.5 | March 26 | Leblanc-Bazinet vs. Briggs vs. Thorisdottir | CrossFit Max Effort | Las Vegas, Nevada
Find the original announcement